Selling your car can represent an exciting opportunity to get more money in your pocket or maybe upgrade to a newer vehicle. However, there's no doubt that potential buyers want to get a good deal, and that means they have a lot of questions. Of course, a good used car ad will do a lot of the work for you, answering the deal-breaker questions before you ever spend time on a phone call.
So, how do you create a great used car ad that will help you find the perfect buyer in less time? It starts with having a car people want, but there's a lot more to it than that. To help you craft your used car ad, learn from these seven pointers and best practices.
1. The Car Is Clean
The first thing that will stand out about a good used car ad is the car itself being clean. A dirty car can throw buyers off for multiple reasons. First, they might think all that dirt, grime, or mud hides a more serious issue (like a scratch or dent). Second, a dirty car makes potential buyers think that you haven't maintained it well.
A clean car will look better in photos and in person. It will show that you care about your vehicle and its appearance. That translates into a buyer's perception of the car's condition and value, too. Bankrate even says a good interior detailing job could increase a car's value by several hundred dollars. At the very least, make sure the exterior is free of dirt and mud.
2. There Are Lots of Pictures
People are very visual in general, and when it comes to purchasing something as specific as a car, you need to make sure you showcase it with lots of detailed, high-quality photos. In addition to instantly showing a potential buyer your car's color, condition, and so on, interior photos will reveal the navigation system and other details they care about.
Ideally, you'll take photos that highlight the car's features while also showing its condition, whether it has like-new leather seats or old cloth ones that show wear and tear. These are things a buyer will come to learn in person anyway, so best to be honest and transparent rather than waste everyone's time.
3. The Ad Title Is Descriptive
When people look at ads for a car, they're often skimming a page with anywhere from 10 to 50 results showing at once. That means they glance at the featured photo and the title to determine what's worth clicking on. Ideally, your title will start selling them before they even view your listing.
The right title will incorporate search terms a potential buyer is likely looking up, which often boils down to just the year, make, and model of your car (in that order). However, you might also find it worthwhile to include the color or another feature you know people will search for, like "new snow tires."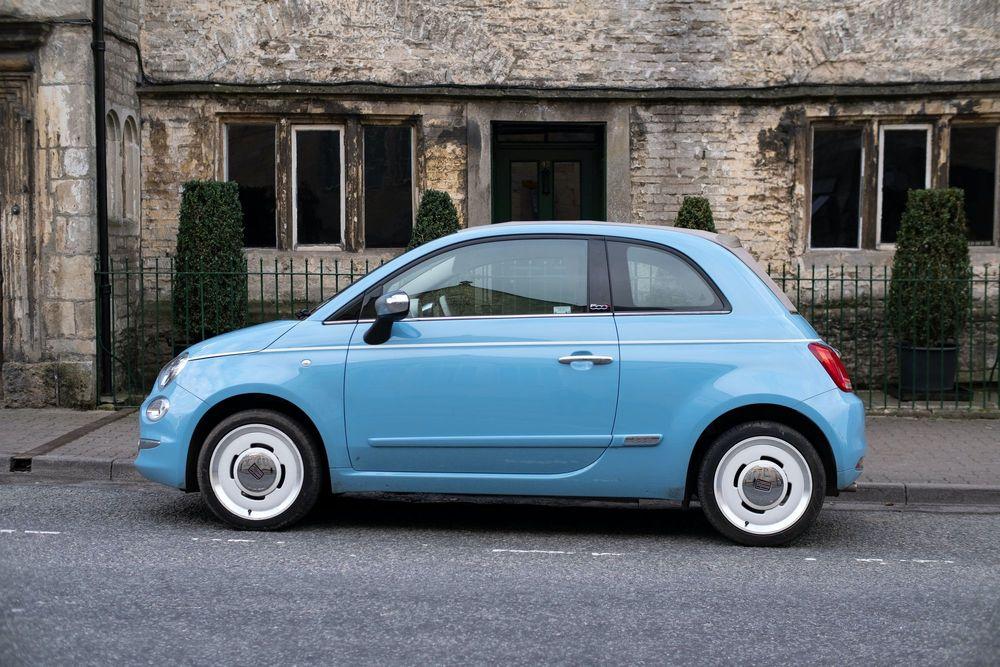 4. The Description Isn't a Thousand Words
It's great to offer details for potential buyers so they can learn more about your vehicle, but no one will sit there and read a thousand words about your car. In fact, a "wall of text" will most certainly steer them toward another listing. Instead, you need to give people the information they want at a glance.
Consider writing a paragraph of 3–5 sentences highlighting the key selling points of your car and maybe the reason you're selling it. Next, offer a bullet point list of your car's other critical details, like miles per gallon, odometer reading, interior condition, exterior condition, and so on. If you use a tool like PrivateAuto, this work will be done for you.
5. The Details Aren't Overly Optimistic
It's highly unlikely that a car over five years old is truly in "like new" condition. While you may love your car through and through, one of the quickest ways to turn off potential buyers is to be misleading or overly optimistic about your car's condition or value. Instead, be honest and transparent.
No one has ever bought a used car expecting something perfect, but potential buyers do expect sellers to be honest when they know something is wrong or may need repair in the future. In fact, honesty like that will sell your car far faster than a rosy description that everyone knows isn't the whole truth.
Of course, if your car is in pristine condition and has been well-maintained through the years, be sure to throw that in and emphasize it by saying things like "full maintenance records available" and so on. If repairs have been done, let buyers know you have documentation for them, too.
6. The Price Is Reasonable
An overpriced used car is sure to sit on the market for a long time. The best used car ads feature a fair price that's based on market value and not just an arbitrary amount the seller hopes to get. Ideally, you'll start your pricing research before you even create your listing.
Not only should you look at the market value of your car, but you should also consider your car's condition and your local market. For instance, if there are plenty of cars on your local market and they're taking a while to sell, you might have to list for below market value to get it off your hands. Alternatively, if used cars are selling fast, you might even be able to ask for above market value.
7. The Seller Is Easy to Reach
An essential component of any used car ad is a way to contact the seller directly. Ideally, you'll use a platform like PrivateAuto that enables potential buyers to message you while keeping both parties' contact information safe and secure. Regardless, besides making sure buyers have at least one way to contact you, you also need to respond promptly to the messages you receive.
While it's one of the most time-consuming parts of selling a used car, getting back to buyers in a timely manner and answering all of their questions is essential to making the sale quickly. So, have the information buyers will want on-hand for easy reference and make sure you know your bottom line.
Create the Perfect Ad for Your Used Car
Are you hoping to sell your used car quickly? With PrivateAuto's robust platform, you can list your car in no time. Just start by entering your car's basic details, and the rest of the work will almost be done for you, with a listing tool that enables you to fill in all the important information before it's automatically structured and turned into an eye-catching ad.
Plus, secure direct messaging ensures you and buyers can communicate easily, and once a deal is struck, you can even use PrivateAuto to accept payments. Whether the buyer is down the block or across the country, PrivateAuto makes selling your used car as easy as possible.