There's nothing quite like that first-time car buying experience. Whether you're purchasing a replacement for a junker that someone handed down to you, or you're buying your very first ride ever, be sure you're buying a quality vehicle. Check out these 6 tips to guide you in this major decision.
1. Research Highly Rated Vehicles
Even highly-rated brands can include a few lemons. Review the ratings of the make and model of the used vehicle you're looking at. Third-party reviewers, like J.D. Power, can help you get an unbiased look at how your vehicle will hold up.
Also, remember to review the data for the specific year of the vehicle. You might find that certain years of manufacture have had particular issues with transmissions, engines, electrical components, or other parts.
An otherwise highly-rated ride may have a few maintenance quirks or reasons to avoid it. Manufacturer recalls and a significant number of reported customer complaints are common signs that you may want to avoid a particular make, model, and year.
2. Know Your Budget
Just like any major purchase, it's easy to have eyes larger than your wallet when you're purchasing a car. Set a budget and stick with it. This will help you avoid the temptation of looking at sports cars and luxury vehicles that may be out of your price range. If you're willing to invest more in your first car, this will also help you avoid purchasing a vehicle that doesn't have a lot of years left in it.
If you're financing, try to keep your car payment to 10% or less of your take-home monthly pay. This isn't a hard-and-fast rule, but it helps keep your budget reasonable. Here are some other items you'll want to figure into your auto budget:
Gas
Insurance
Maintenance
Unexpected repairs
First-time car buyers sometimes don't account for these expenses, which can add up over the course of vehicle ownership. It's helpful to compare insurance rates and fuel efficiency as you determine which car best fits your budget.
3. Check Out Financing Options
As a first-time car buyer, you may not want to shell out thousands of dollars to own the auto outright. There are many financing options that can reduce the initial financial burden of car ownership. Compare these lenders before you apply for a loan:
Peer-to-peer lending
Traditional bank lending
Credit union lending
Some dealerships offer in-house financing applications to make the process easier. Be prepared to pay more at a dealership and listen to sales pitches for vehicles that may or may not be within your budget. You can avoid dealer fees and still enjoy flexible financing options by purchasing a vehicle from a private party.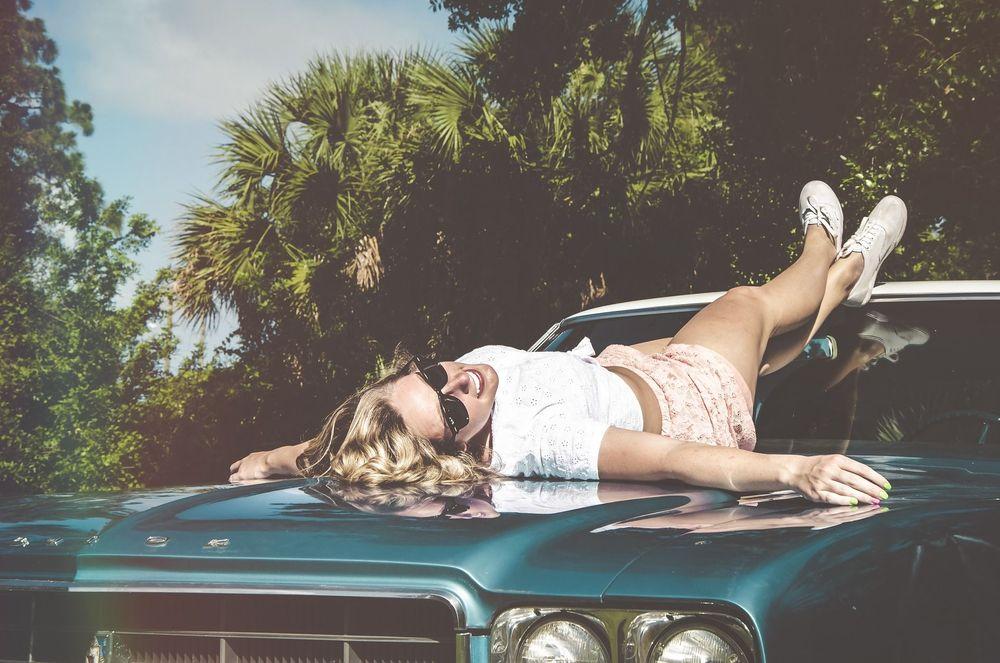 4. Be Wary of Scams
A private sale is an opportunity to get a great deal on a used vehicle. There are, however, some scams that you should know about. Here are a few ways that disreputable private sellers could try to swindle you:
Lie about accident or maintenance history
Not provide you a clean title
Ask you to bring cash and attempt to take your cash without handing over the vehicle and title
Always use a safe way to transfer money when you're purchasing a vehicle.
Use the VIN to request a CARFAX Vehicle History Report to see if the car you're checking out has any known issues.
Every state has specific requirements for signing over a title. Some require a bill of sale or other documentation. Know the rules for your state before buying your car so there are no surprises when it comes time to register your vehicle.
5. Test Drive Your Ride
Don't purchase a car without test driving it. Ask the seller to schedule a test drive in a safe area that you're familiar with. Many sellers will ask to see your driver's license and accompany you on the test drive. These are normal requests, but consider bringing a friend along for peace of mind.
Look and listen for any signs of a performance issue as you drive. You may understandably not know every sign of a maintenance issue, so ask a local mechanic to perform an inspection of the vehicle. Most qualified mechanics can schedule a pre-purchase inspection before you make an offer.
6. Search Leading Listing Platforms
Gone are the days when you had to scour the local newspaper or a walk around your neighborhood to look for a private car seller. There are many reputable online listing services, so check out Facebook Marketplace and others to see what's out there.
Be cautious in meeting an individual you meet on Facebook Marketplace, though. Facebook doesn't require sellers to verify their identity or that their title is clean.
Enjoy Safe Shopping at PrivateAuto
Invest in a quality vehicle and enjoy a safe shopping experience with PrivateAuto, a leading listing service, and closing service for experienced or first-time car buyers. PrivateAuto helps you compare and contrast for-sale vehicles. You can conduct searches on any combination of these factors to find your dream vehicle:
Price
Make
Model
Year of manufacture
Mileage
Color
Trim package
Search listings today to see if your dream car is waiting for you. Look for cars in your local area or get ready to take a road trip to find a great ride at a great price.