KSL Classified is a popular place to buy and sell several items in the Wyoming, Idaho, and Utah areas. This inter-mountain classified service is one way you can find used cars in your area. Explore how the service works and check out KSL reviews before finding the best way to buy a used vehicle at a great price.
KSL.com offers used car listings but is also your source for news and other classified services. You can buy or sell a wide range of items on the same online site, but the listing service isn't exclusively designed for finding and purchasing used vehicles. See how this general online classified service compares with PrivateAuto, a specialized listing service for used vehicles.
1. Filters Help You Find a Car
The convenient search tool on KSL cars gives you the freedom to find the exact vehicle you want. One of the biggest frustrations of purchasing a used car online is navigating an extensive catalog of vehicles with few ways to sort and sift through them. Whether you're looking for a sports car or a work truck, you can typically find many options on KSL. Here are a few ways you can refine your search as you shop the used car classifieds:
Price
Make and model
Trim and color
Year
Mileage
Seller type
Body, title, or transmission type
Number of doors or cylinders
These factors allow you to easily find a vehicle for sale in the inter-mountain area. Both private sellers and dealerships can list new and used vehicles on KSL, but it's designed for the region of Idaho, Wyoming, and Utah. This means you can't practically use this service if you live in another region of the United States unless you're looking to take a road trip to buy a used car.
PrivateAuto is another popular online listing service for used vehicles for sale by owner. As a buyer on PrivateAuto, you have access to the same search features and convenient listings. Plus, with PrivateAuto, you can search for vehicles across the country.
2. Financing May Be Available
One way KSL helps you afford the car you've been dreaming of is with financing. Many vehicles are eligible for financing. Third-party financing through a bank or credit union helps private sellers connect with you as a buyer, even if you aren't interested in making a full cash offer.
KSL itself doesn't provide this service, so if you have any questions or difficulties with the financing process, you need to speak with the lender. Many KSL reviews report a positive experience.
At PrivateAuto, you can find buyer financing that is easy to access. Enjoy hassle-free payments and a streamlined process that encourages both buyers and sellers to make a deal. This service is available for cars from any eligible seller, which can help you expand your search.
No matter who you go through, you may want to consider gap insurance if you're financing a used vehicle. This affordable insurance product prevents you from becoming upside-down on your loan or owing more on your loan than the car is worth.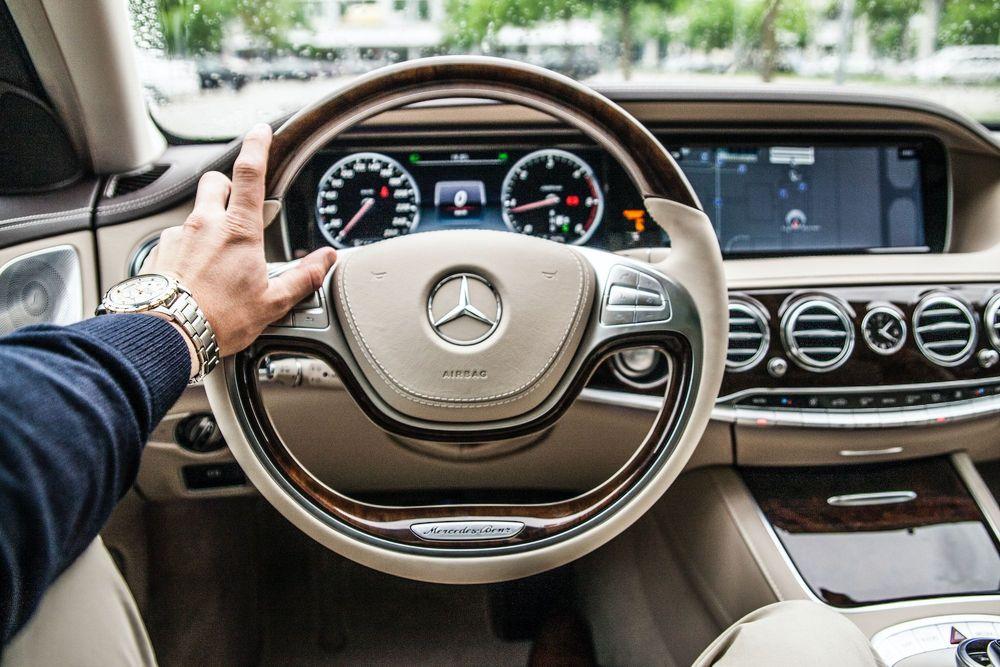 3. KSL Works With Trade-Ins
While you may wish to add another vehicle to your household, most used car buyers are interested in swapping out an older vehicle for something newer, larger, or more efficient. Used car dealers offer trade-ins as an option for selling your old ride and purchasing a new one in a single transaction. This service is available when working with dealers on KSL Classified.
In theory, a trade-in is a convenient way to buy a used car. Unfortunately, you almost never receive the full value for your vehicle. The dealer is offering a lower rate for the convenience of taking your old vehicle off your hands. You'll likely see your old transportation for sale on the lot or at an auction selling for a significantly higher price than you were just paid.
Consider selling your used car online to get a higher selling price and avoid dealer fees. You can list your own vehicle on KSL or PrivateAuto. PrivateAuto's listing service comes with added safety features and a wider range of listing area possibilities to help you get your old car sold quickly.
Create a listing for your current car as you shop for a new car. Negotiate pricing, meeting times, and selling dates with prospective buyers to sell your vehicle and purchase a new one in a way that's most convenient for your current situation.
4. Buyers and Sellers Need to Log In
KSL reviews show there are some safety features in place to protect buyers and sellers. Both buyers and sellers must create profiles before listing or making an offer. This creates accountability. Many listings include the VIN of used vehicles, so you can look up the history and see any reported accidents or other issues, too.
Despite all these features, there are a number of car-selling scams on KSL and other online classified sites. It's very easy to create a listing with little verification necessary, so you can't be sure that the car's actual owner posts a listing you see or that listings include all factual information.
PrivateAuto improves on this process with additional seller verification steps. Sellers must verify the VIN and accuracy of their listing, which gives you greater confidence that you're only looking at real listings, not scams.
5. Meeting, Negotiating, and Transferring Money Aren't Protected by KSL
Because KSL is an online classified system, much of the buying process is up to you. After the initial contact, you have to set up a meeting area, negotiate the price, and transfer money using personal communication methods. This can lead you to give out your personal email address or phone number before meeting with the seller in person.
PrivateAuto offers enhanced security in this area as well. All communication is conducted online without disclosing any personal contact information to the seller. You can verify your funds in advance, showing the seller that you're a serious buyer. PrivateAuto also makes it easy to transfer money safely and avoid scams with money orders, cashier's checks, and other payment forms.
Check Out PrivateAuto for a Safe Buying Experience
Discover the PrivateAuto difference today. Browse listings today and compare them with KSL reviews and listings to discover the best way to buy your dream car. Whether you're buying a car for the first time or looking to get the best value out of a trade, compare online used car listings to find the safest, most convenient option.