Looking for a reliable used car? Maybe you heard that Hertz is selling off their fleet. And you may have also heard mixed reactions to that news. Should you steer clear of used rental cars? Or could one of Hertz's former rentals actually be dependable transportation?
That's a tough call. Rental vehicles have rough lives — several people drive a rental car over the course of its life and usually put on more miles than the average vehicle. After the rental car has been in service for around one year, rental companies usually pull it from their fleet. They then sell the car as "used." Former rental cars can offer compelling value — but you must be willing to excuse a few things.
For instance, the idea that rental cars are abused could be true sometimes. But there are factors that help offset this idea. Rental car companies keep their fleets well-maintained, closely following service schedules. And, since these companies buy vehicles in bulk, they often pay much less, meaning they can resell at a lower price and still make a profit.

Pros and Cons of Buying a Used Rental Car
So, is a Hertz used car a good idea for you? Let's take a look at the pros and cons of buying used rental cars.
Pros:
Savings: Because car rental agencies buy vehicles in bulk, they get a discount from the manufacturer. When it comes time to sell, these savings are passed on to the buyer. In many cases, you could see discounts of 10% or more.
Newer car for less than the dealership: It's pretty common to find cars that are just a year or two old. Newer cars offer the newest safety features and latest body styles, which normally cost thousands more at the dealership.
Convenience: Hertz offers no-haggle prices, free test drives, and even a three-day "rent to own" program. You pay a rental fee for each of the three days, then if you decide to buy the car, the rental fee is refunded. And, say you decide on the fourth day that the car really isn't for you — Hertz offers a seven-day return policy.
Maintained cars: All rental car agencies make sure their vehicles are well-maintained and follow manufacturer-recommended service schedules.
Limited warranties: Most of the major rental agencies offer one-year or 12,000-mile limited warranties, which is much more than you're likely to find at independent car lots.
Cons:
High mileage: The typical miles driven each year is around 14,000. Rental fleet cars can easily have double or even triple that amount.
Expired warranties: Higher mileage means a rental car might have outgrown its factory warranty. If the car requires any repairs or maintenance, you'll have to pay out of pocket.
Base models: Rental car agencies don't typically choose cars with options. They tend to go with the base models because they cost less and it's much easier to order their fleet. If you want luxury features or advanced equipment for safety, a rental car probably isn't your best option. Plus, if you have to take out a used car loan to get the car — and it breaks down — you still owe the loan.
What to Do Before You Purchase a Hertz Used Car
Here are a few things you should do first if you're considering buying a rental car:
Do a thorough inspection: Take the car for a spin. Are there any unusual noises? Body damage? Look for interior wear also, such as stains on the seats or carpet.
Check history: Get a car history report. You can ask the rental agency for this or buy it yourself.
Do a recall search: As of June 2016, all rental car agencies must have fixed all cars within their fleets subject to recalls. The vehicle history report will show if there are any unaddressed recall issues, but you can also run the VIN at the NHTSA recall site. If you find a recall issue that the agency has not fixed, you can either ask them to fix this prior to purchase, discount the car and fix it yourself, or look for another car entirely.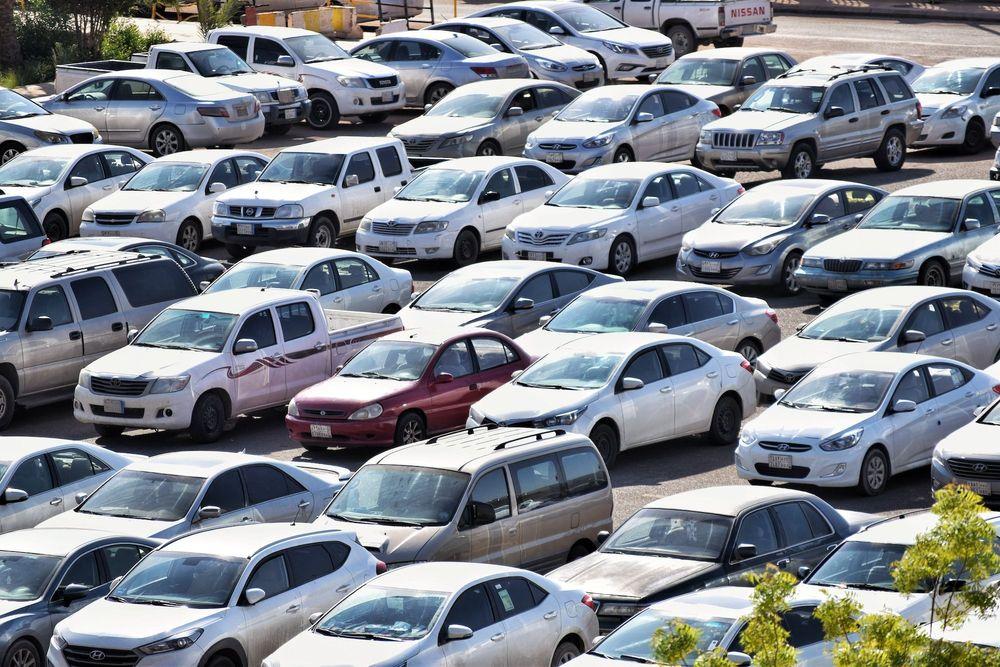 5 Things You Should Know About Hertz Used Cars Before You Buy
Can you find a great deal buying a Hertz used car? Probably. But the really good deals aren't as clear-cut as you might think. It's a good idea to consider some aspects that might not be so obvious before you head to the lot.
1) Not Every Hertz Car Is Discounted
They seem to price their smaller, economy cars around the same as a traditional dealership. It pays to compare prices with Kelley Blue Book, Edmunds, or comparable cars listed on PrivateAuto before assuming Hertz has the bargains.
2) The Discounts Are on the Luxury Vehicles
If you are looking for the biggest discounts and luxury vehicles, you'll find those at Hertz. This is because Hertz's rental prices for their luxury fleets were typically pretty expensive, so these cars weren't rented as often.
3) Smaller, Economy Cars Have Higher Miles
Car renters usually want to spend as little as possible on rentals, making the small, economy cars the agency's workhorses. With higher mileage comes the likely need to replace components, thereby reducing the advantage of a lower sales price.
4) Multiple People Have Driven the High-Mileage Cars
It's impossible to know how each individual treated the car. On a positive note, rental cars are usually in better aesthetic shape than their dealership counterparts because renters are usually more careful to avoid dents and scratches that they'll have to pay for. Plus, when rental vehicles do experience these types of damages, rental companies are quick to get them repaired.
5) Be Wary of Hertz's Bankruptcy
If Hertz is unable to rebound in the near future, the company could go out of business. If that happens, that one-year, 12,000-mile limited warranty could be worth nothing.
Try PrivateAuto for Your Next Used Car Purchase
At PrivateAuto, we make sure every car listed is a good buy. Plus, you can browse our listings, make a purchase, and even get financing all within the app.
We didn't find any matches
Try changing your search criteria or remove filters.