Whether you're buying a car new or used, if you're planning on financing the purchase so that you can break the amount up into monthly payments over time, you may be surprised to learn just how many factors can impact that monthly payment.
You probably already know that your monthly payment isn't a simple equation of dividing the purchase price by a number of months. Instead, the lending institution will apply an interest rate, alongside other fees, to make the deal profitable for them. That means, over a 3-year period, your $21,000 car with a $750/month payment is actually going to cost you around $27,000.
What Determines a Car Finance Rate?
Knowing the factors that impact car finance rates will help you make an informed decision about whether you should finance your car purchase or look to buy a used car with money out-of-pocket.
1. Your Credit History
One of the most significant factors that will determine what interest rate you will get on your auto loan is your credit score and credit history. If you have a history of late payments, for example, you're going to pay a higher interest rate because you represent more risk to the lender. Likewise, if you have a "thin" credit file with little to no history, you may struggle to get approved at all.
2. The Vehicle's Age
If you're buying a used car, you may find yourself paying a higher interest rate than if you were buying new. At the same time, that older car is likely going to depreciate faster than a newer model, and this is something you should watch for. It's very easy to end up "upside-down" on a used car loan — meaning you end up paying far more than the car is worth. So, think twice before financing a used car.
3. The Repayment Period
Financing a car can enable you to afford a vehicle that you otherwise would never be able to get if you had to pay for it out-of-pocket with your own cash reserves. However, many people make the mistake of stretching themselves too thin, trying to afford a very expensive car by doing things like opting for a longer repayment period.
When purchasing a used car, you generally have the option of repaying the loan over a period of 12 to 72 months. If you opt for something closer to the latter, you'll reduce your monthly payment, but you'll also pay far more in interest. Lenders also charge the highest interest rates for the longest terms. Look closely at the numbers when comparing your options, as a difference of just 0.5% interest over a period of a few years or more can add up to thousands of dollars in additional interest.
4. Your Current Situation
Multiple factors impact your credit score and history and, therefore, impact the interest rate you can get. For instance, if you already own a car that is being financed, a lender is more likely to give you a higher interest rate since you already have debt you're paying off. Similarly, if you have credit cards with balances or other loans (student, home, etc.), that will all present a higher risk to the lender and result in a higher finance rate for your car.
5. The Down Payment
In many situations, you may be able to purchase a car without making any down payment. However, if you're able to pay something up-front towards the purchase price (be it $100 or $500), you should by all means consider doing so.
The higher your down payment, the lower the amount you're financing. This will reduce your monthly payment and even score you a lower interest rate, so you should opt to pay anything you can up-front. Just make sure you're not using credit cards to make the down payment, as they have their own fees and interest rates to consider.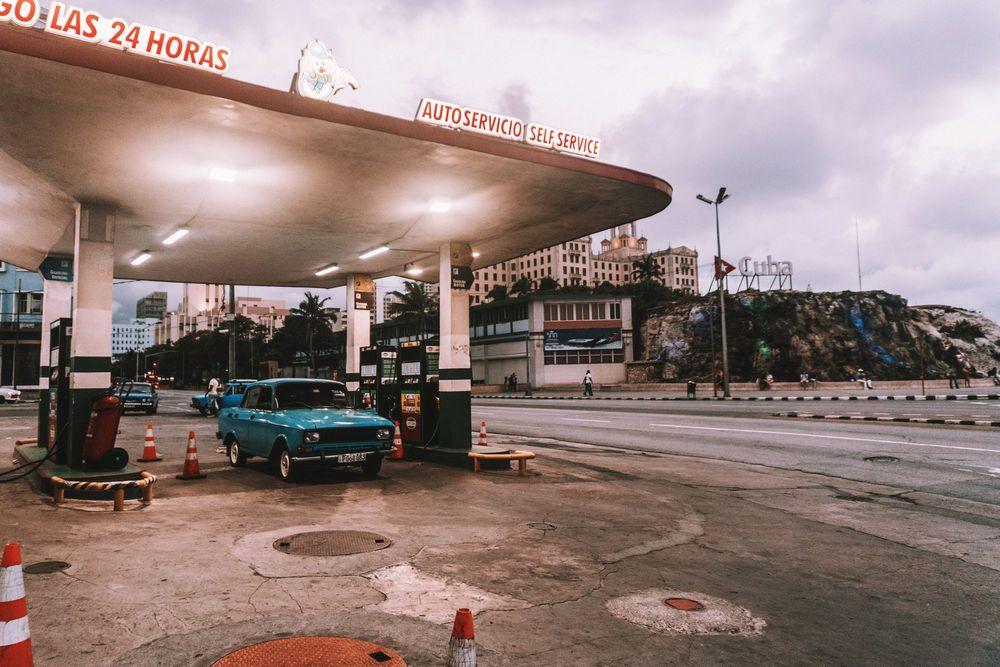 Other Costs to Consider
Your monthly payment isn't the only cost associated with buying a used car. Saving money on your car purchase requires you to consider all aspects, including the car insurance quote for the vehicle you're considering.
After all, some vehicles have cheap car insurance while others cost more. You'll also need to take time comparing car insurance companies, studying the state-required minimums, and looking at comparable quotes across zip codes so that you can get the absolute best liability insurance or full coverage car insurance for the money.
Ultimately, the cost of car insurance will depend on the level of coverage you choose along with the auto insurance rates in your area and whether or not you opt for additional coverage, like roadside assistance. Insurance products and services also vary based on your driving record, so do your research beforehand to make sure your monthly payment for the car doesn't cut into your budget for insurance and other expenses associated with that car.
Get The Best Price on Your Used Car
Are you thinking about financing your car purchase? Considering finding an affordable used car to skip the monthly payments altogether? Already have a car that you want to sell to fund your next vehicle? Here at PrivateAuto, we offer the tools you need to easily buy or sell a car privately.
With secure online communication, a handy test drive scheduler, and electronic signatures with e-documents for every state, getting into your next car couldn't be easier. Learn more about buying a car with PrivateAuto and start your free search today by clicking here.