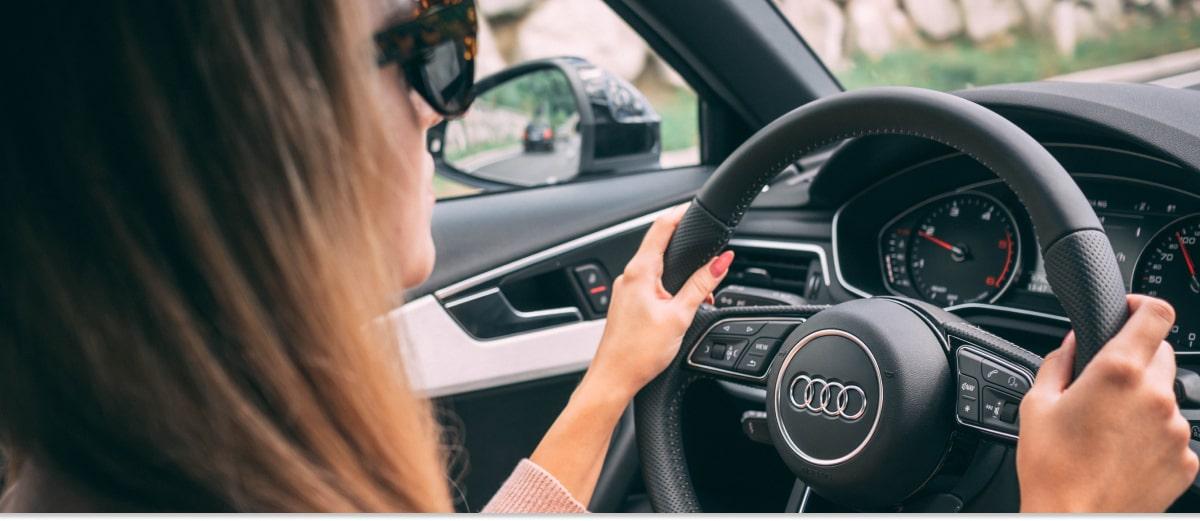 Selling made easy
Take the hassle out of private car sales
A valid VIN or License plate is required to list your car on PrivateAuto. 
Learn more
How it works
Get listed.
Get found.
Get paid.
All within a single easy app. No giving out personal details or contact information. It's so streamlined and intuitive, you'll want to sell another.
Play Video
Pricing
Only pay if your car sells
Closing fee
The safe and simple way to close the sale on your own.
---
Includes:
Buyer & seller ID verification

Offer accept/reject/counter

Verified buyer funds

E-sign the bill of sale

PrivateAuto Pay

Instant money transfer P2P

Available 24/7/365

No commission or transaction fees
*Disclaimer: Account services are provided by US Alliance Financial, a licensed and insured banking institution. PrivateAuto does not facilitate or handle any funds throughout the transasction. All funds in custody of US Alliance. Buyer financing may require additional fees.
Steps for Selling Your Used Car on PrivateAuto
1. Gather necessary documentation
You'll need your vehicle title and other needed
paperwork
. Each state has its own documentation requirements for selling your used vehicle, so do your research in advance.
2. Register on PrivateAuto and get verified
To make PrivateAuto a safe place for everyone, we require email, phone, and driver's license verification, including facial recognition.
3. List your car
Easily create your PrivateAuto listing with our step-by-step guide. Bonus: we include a window brochure with QR code scannable to your listing.
4. Set your terms
It's your car, so you drive the deal! You can control when, where, and who you meet. Decide whether to accept only ID-verified buyers, or buyers with verified funds. Don't waste your time with buyers who aren't verified to your preference.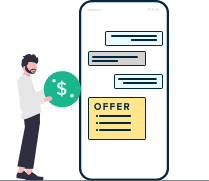 5. Vet incoming offers
Manage offers in one place with the ability to accept, reject, or counter offers within the app. Listing on multiple sites? Filter all communications through PrivateAuto by sharing your listing link on all platforms. Your personal info is protected: no more giving out your phone number or email address. It all happens in our app.
6. Choose a buyer
When you find an offer you like, accept it and proceed to the next step with that buyer.
7. Schedule a test drive
The buyer will want to test drive your car. No more back and forth texts. You never have to give out your phone number. Rather, use our handy scheduling feature to coordinate a time and place for a test drive. (Oh, and you'll be able to finalize the transaction instantly at the test drive location, FYI.)
8. E-sign documents
After the buyer is satisfied with your car and the two of you have agreed on a purchase price, you can easily e-sign the
Bill of Sale
within our app, from your phone. With our shared documents feature you can easily locate the paperwork needed after the sale.
9. Get paid, instantaneously
Before PrivateAuto, receiving funds was the most stressful part of the entire selling process, especially for any used car sale over $5,000. There just aren't a lot of good ways to move large amounts of money conveniently and quickly. Those days are over! Verify and receive funds instantly with PrivateAuto Pay, our innovative banking integration. Guaranteed funds for transactions large and small.
10. Transfer title
Both you and the seller will fill out the necessary information on the back of the car title document.
11. Cancel Insurance
You don't want to pay for insurance on a car you no longer own, so be sure to remove the sold vehicle from your insurance plan.
Where is the Best Place to Sell My Car?
When looking to sell your used car privately, you have a few options:
02
Sell to an online dealer
Such as Carvana or CarMax
04
Online marketplace
Such as CarGurus, Cars.com, or AutoTrader
05
Auction site
such as CarsAndBids, BringATrailer, or eBay Motors
---
Private Sale vs Selling to a Dealership
The main benefit of selling your own vehicle to an individual buyer is that you have full control over the price and all negotiations.

Private sellers often get a better price for their used vehicles, since dealerships need to buy low and sell high to make a profit.

In almost all cases, you're likely to get more money for your car if you sell it yourself versus trading it in or selling to a dealership.

Worried about the amount of time and effort it might take to sell your car privately? That's what PrivateAuto's self-service application is for! We take the work out of private car sales.
---
PrivateAuto vs Online Dealers
---
PrivateAuto vs Local Classifieds
---
Advantages of Classifieds Marketplaces
---
Disadvantages of Classifieds
---
PrivateAuto vs Other Automotive Marketplaces
---
PrivateAuto vs Automotive Auction Sites
---
The Best Place to Sell Your Used Car Online
---
How to Sell My Used Car in Each State?
Different states have different requirements when it comes to issues such as:

• Whether to leave license plates on the car or remove them
• Whether a bill of sale is required or not
• Whether an inspection is required or not

That's why we've created a specific guide to selling your car in each state. Click on your state below to learn more.
Where Can I Sell My Car for the Most Money?
Generally, you can sell your car for the most money by going directly to the end buyer and cutting out the middlemen.
Sell Directly to Private Car Buyers
This means avoiding brokers and dealers who buy used cars and resell them.

• CarMax
• Carvana
• Dealerships
• Etc

These intermediaries need to make a spread on every vehicle, so they have an incentive to pay as little as possible for your used vehicle, and to sell it for as much as possible to the buyer.

By selling directly to the person shopping for a new car, you can ask more for your vehicle than a broker or dealer would generally be willing to pay.
Use Direct-to-Buyer Marketplaces
To get the most money for your used car, sell it on a marketplace that connects you directly to buyers. These come in many forms, including:

• Classifieds
• eBay Motors
• CarsAndBids
• AutoTrader
• Craigslist
• CarGurus
• PrivateAuto
• Etc
The Most Secure and Convenient Direct-to-Buyer Solution
Of all the direct-to-buyer marketplaces you could list your vehicle on, only PrivateAuto has the following set of benefits:
Avoid scammers and fakes through buyer verification
Keep your info private by communicating and scheduling through our app
Cut down paperwork hassle with built-in e-signing of the bill of sale
Receive your money quickly and securely with our integrated banking solution
Where Can I Sell My Car for Cash Today?
If you're in a hurry to sell your car, you can list it across multiple marketplaces to get maximum exposure.
Steer clear of auction-style sites and choose classifieds or marketplace sites that allow you to sell same-day, directly to buyers.
Fortunately, PrivateAuto lets you manage multiple listings through the PrivateAuto app.
You may also consider listing it for less than full market value to get offers pouring in.
Interested in buying a used car?
Browse used cars for sale
!
FAQ on Selling Used Cars
---
What is the best way to sell a car for cash?
Selling your car online can open you up to a wide audience and allow you to get the best possible price for your car. Avoid dealer and broker sites and stick with peer-to-peer marketplaces.

If you want ultimate convenience, safety, and security for selling your used car, PrivateAuto offers an end-to-end marketplace with integrated banking for instant transactions any time.
---
Why are private vehicle sales better?
---
Which is the best platform to sell used cars?
---
Is Carvana a legitimate company?
---
How does PrivateAuto help me manage offers?
---
Which is better: CarMax vs Carvana?
---
Does CarMax give good trade-in value?
---
How does PrivateAuto vet buyers and sellers?
---
Is selling your car online a good idea?
---
Does PrivateAuto provide the necessary paperwork for a successful transfer of ownership?
---
How secure is the PrivateAuto Pay feature?
---
What paperwork do I need to sell my car privately?
---
What do I do with my license plates after I sell my car?
---
Who pays sales tax on a used car transaction?
---