Vehicle regulations are ever-evolving. While this is often a good thing, these changes can create confusion for those trying to figure out the sales process alone. Seattle and the surrounding area recently underwent such changes.
Washington state dissolved its vehicle emissions testing program and amended the legislation surrounding it. This wouldn't usually be a cause for concern, but there's a lot of outdated information still circulating the web.
Luckily, we're here to clear up the uncertainty.
What Does Seattle Require You to Do?
Below is a list of what you'll need to keep you on the right side of the law during a private sale.
Fill out a Vehicle/Vessel Bill of Sale (Form TD-420-065)
Disclose vehicle mileage for models under ten years old.
Have a paper title with your name on it. If you've misplaced this document, you'll need to complete an Affidavit of Loss/Release of Interest in front of a DOL employee or notary.
Sellers must sign and hand over the title to its new owner
Vehicles bought and sold in Washington state must meet California emission standards but are no longer required to have regular emissions tests.*
The seller must submit the bill of sale AND a Notification Statement to the Washington State Department of Licensing (DOL) within five days of the transaction.
Due to the significant increase in air quality since the introduction of the Clean Car Law, Washington decided to end state-wide emissions testing requirements at the beginning of 2020.
How Can I Sell My Car in Seattle?
Living in a big city like Seattle has a lot of perks for private sellers. The high population increases the odds of finding a private buyer quickly, and the abundance of car-buying businesses make a great fall-back plan if your private sale doesn't pan out. Here are a few ways you can sell your ride in the Emerald City:
Word of mouth
Word-of-mouth marketing may seem a bit dated in the age of Google and lightning speed internet, but a recent research study revealed that word of mouth marketing is still the most effective sales strategy. Tell your friends, family, and co-workers to spread the word and forward some quality pics of your car to their phones. Most people would prefer to purchase from someone their friend's trust rather than a stranger on the internet.
Kelley Blue Book / Autotrader
You're probably familiar with Kelley Blue Book's appraisal tool, but did you know they've linked up with Autotrader to help you find a buyer too? KBB can help you sell your car in two ways, by hosting your sales ad for you and by locating businesses that will buy or accept a trade for your vehicle. The "instant cash" feature is free to use and will give you a price quote redeemable at local dealerships looking for cars like yours.
Pricing for their advertisement service varies by package and the longevity of the ad. The packages range from $25 to $90, but the site is always offering half-price sales for these services. KBB's premium tier is geared toward sellers looking to find a buyer quickly. The premium ad service allows extra photos, boosts ad visibility, and offers complimentary vehicle history reports to prospective buyers.
eBay Motors
eBay Motors is a pretty solid option for an online marketplace. The free local listing option can be an effective advertising strategy in a big city like Seattle. Sellers of more expensive or specialty cars may find more success with a national listing since it will extend the ad's reach.
If you opt for a national ad, you'll have to choose between an auction-style and fixed-price formats, and decide which ad package best suits your needs. "Quick listing" ad packages range from $25 to $95 and differ by how long the ads last and what perks are included.
Quick-listing ads
The basic package allows 12 pictures, offers free vehicle history reports, and hosts the ad for a full week; the mid-tier package is essentially the same, except it runs fixed-price ads for an entire month and allows six more photos. The premium ad package hosts up to 24 images, includes a buy-it-now option, gallery plus features, and bold text. Premium ads last ten days for auctioned vehicles and 30 days for those with a fixed-price.
Advanced listing ads
eBay Motors' advanced listing option works a little differently from the quick listing since it goes by the car's sales price rather than the duration of the ad. The advertising rate for cars worth under $2,000 is $60, but this rate goes up to $125 for vehicles priced over $2,000.
The price may sound steep for an ad, but it's a one-time fee--and unlike eBay's quick-listing service--there's no limitation on how long your listing can stay up. The best part is you don't pay if you fail to find a buyer.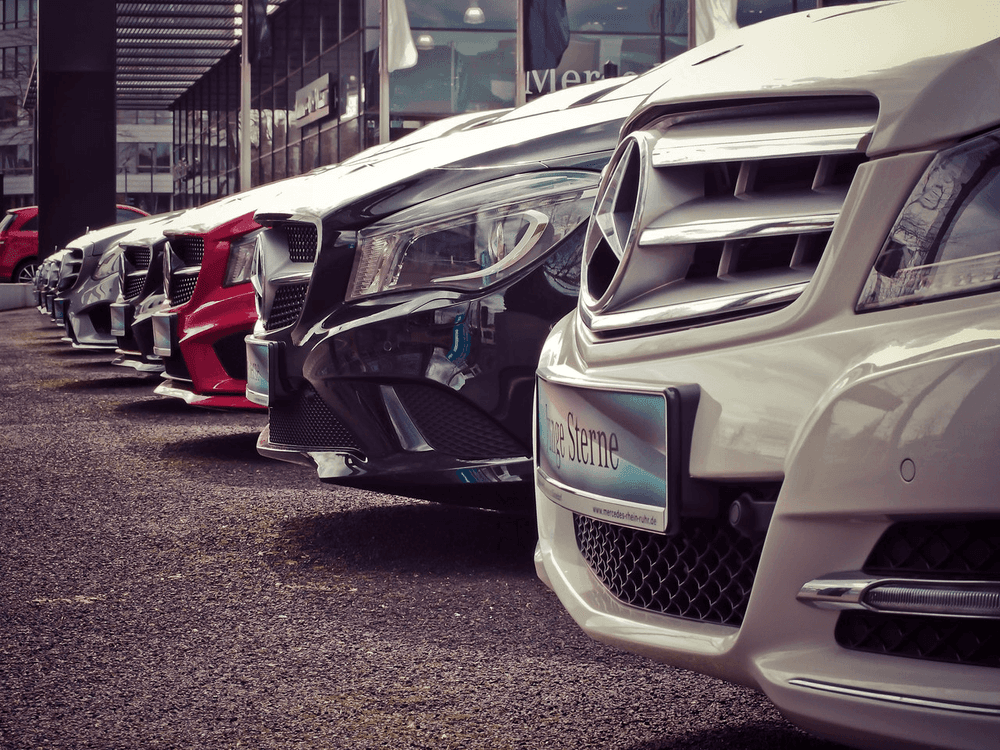 Trade-in your ride at a car rental business
Car rental businesses are always in the market for gently-used cars to add to their fleets. Enterprise Rent-a-Car is a particularly good option since there are over 140 US locations, including one in the heart of Seattle.
Enterprise won't offer you cash, but they have a variety of quality vehicles if you're looking to upgrade. Ex-rentals are often great used cars since they're meticulously maintained and undergo inspections more frequently than most personal vehicles.
Steps to Sell My Car in Seattle
Selling your car in Seattle is a breeze with these simple steps.
1.Get your car in top shape.
Seattle has a huge demand for gently used vehicles. Help your car compete with these others on the market by making it as appealing as possible. Try to see your car from an outsider's perspective—is it something you would want to buy? If not, make the minor changes that would make it more desirable. If you decide to do automotive work, make sure the repairs are within your budget and will add value to the vehicle.
2.Organize your paperwork and make a list of what you need.
Designate a box or folder for any information about the vehicle, including the title, insurance information, lien information, bills of sale, emissions certificates, and maintenance receipts. Gathering all the paperwork will allow you to see what you have and what you still need, which will speed along the sale and help avoid multiple trips to the DMV. Keep a list on your phone of any paperwork you still need to complete.
3.Use Kelley Blue Book to appraise the vehicle.
KBB's appraisal tool is free to use and will give you three estimates: the trade-in value, private sale value, and an "instant cash offer" available to you through dealerships in your local area. The price estimates are given as a range from lowest to highest reasonable offers.
The standard appraisal tool requires the vehicle's make, model, year, body style, color, mileage, and your zip code. The instant cash offer service is also free but requires your VIN since this value is based on the info from the car's vehicle history report.
4.Draft your ad and decide where to post it,
Writing a successful ad is more tedious than you might think. You'll need to give users a good idea of your car, and it's condition. Make sure you include the following:
The car's make, model, year, color, and body style
Milage
Physical and working condition
A list of any damages or mechanical problems
Aftermarket additions
Gas mileage
Picking the right website to advertise your car is equally as important as what you post! Ask yourself these questions when shopping around:
What's my advertising budget?
How many picture slots do I need to give users a good idea of my car?
Is it worth paying extra to boost the listing?
Which online marketplaces are popular in your area?
Where have my friends found success when selling vehicles?
5.When you find a buyer, fill out the bill of sale.
A bill of sale is crucial for completing the next steps to officialize the transfer. Here's the Vehicle/Vessel Bill of Sale form that the State Dept. of Licensing requires. Use the link to print it off and save yourself a trip to the DOL.
After completing the form, read over it to make sure the information is 100% accurate to the best of your knowledge. Purposefully lying on a bill of sale can get you in a lot of legal trouble—don't do it.
6.Turn-in or transfer the license plate
You'll need to remove the license plate registered to you before you hand over the keys. The new owner will need to have a temporary or permanent tag of their own to drive the vehicle legally.
If you want to turn-in the tag, either drop it off at your local office or mail it to the DOL in Olympia. Alternatively, you can transfer the plate to another car you own for a small fee.
7.Submit a Report of Sale within five days of the transfer
A Report of Sale is Washington state's version of a "release of liability" or "notice of transfer" document. This form will ensure you don't get charged for criminal activity involving the car after the transfer occurs. You can file this notice either in-person at any DOL office or through the DOL website.
To file a Report of Sale, you'll need:
VIN
Vehicle tag number
Both the seller and buyer's information
Sales price
$13.25 for the filing fee
Interested in selling your car in Seattle with no hassle? Try PrivateAuto.
PrivateAuto makes it easy to sell your car privately and close the sale on your own.