Just as a for-sale-by-owner property can be a good deal for both buyer and seller, so can a private car sale. You don't have to drive all over town to get a great deal from a private seller. Search for listings of used cars by owner today through PrivateAuto to find a great deal on your next ride.
A private sale can be beneficial for both parties for a few reasons. On the one hand, the seller can sell it for higher than a dealer's offer. On the other hand, the buyer can negotiate a price lower than a dealer's. That's because dealers buy at wholesale value, but they sell at the retail price so they can turn a profit. A dealer has more overhead than a private party, so they need to make a higher profit to break even. Avoid dealer fees by searching PrivateAuto for listings of used cars by owner.

Beware of Curbstoning
Some car sellers buy used cars for cheap to sell them for a profit. They are car flippers, also known as curbstoners. They are called so because you often find their cars parked by the curb somewhere with a "For Sale" sign.
When you buy a curbstone car, there's a risk that the car has hidden mechanical problems, even though it may look shiny and clean. These listings of used cars by owner may look appealing but rarely offer the same reliability and value as the listings of a true private seller.
Consider these signs that you're dealing with a curbstoner:
Hesitancy to show you a title or VIN
Vague answers when asked about the vehicle
Refusal of a test drive or car history report
Multiple listings of used cars by the same owner
Dealers Posing as Private Sellers
Some curbstoners are really dealers posing as private sellers. That's because some states don't require you to own a car lot to get a dealer license.
A single person attempting to sell multiple used cars may be trying to avoid the fees and legal requirements of a dealer. Most state laws limit the number of cars a person can sell in a year without a dealer license. It's usually less than five. If a person is selling too many vehicles, they may be doing so commercially and not know anything about the vehicles they're trying to sell.
For example, in Texas, an independent dealer license is called a General Distinguishing Number. You only need a physical business address. But to get a dealer license in California, you need a place of business that isn't your home. An Occupational Licensing (OL) Inspector will need to examine the place of business. Colorado also has specific requirements for a dealer's place of business.
While California and Colorado have stricter rules than Texas, they don't require a car lot. Review your own state regulations or go through a car listing service, like PrivateAuto, to avoid a dealer posing as a private seller. Don't trust a dealer who isn't willing to go through the legal requirements to have their lot inspected and be licensed to sell bulk used vehicles.
Find Used Cars for Sale by Owner Near You
How you approach finding a car for sale in your neighborhood is going to depend on a few things:
Your desired vehicle
Your local market
How you search for vehicles
Your budget
There are a ton of places where you can find listings of used cars by owner. But PrivateAuto is different. Here's how easy it is to shop for a used car:
Search PrivateAuto listings
Schedule a test drive
Make an offer
Explore buyer financing options
Transfer payments through direct banking integration
These features give you peace of mind as you shop. You're still checking out vehicles for sale by strangers, but a buyer and seller verification process protects you from common frauds.
Use the included VIN on listings to verify a vehicle hasn't been in an accident or isn't stolen. PrivateAuto requires sellers to verify the title and VIN, so you don't need to worry about this step as you schedule a test drive.
Narrow Down the Listings of Used Cars by Owner
Searching through a wide range of online listings of used cars by owner is easy with PrivateAuto.
Let's say you've decided that you want a Ford Mustang. Going back to the search engine on the left side of the page, enter "Ford" into the "Make" box. Then select "Mustang" from the drop-down list labeled "Model."
The search engine lets you narrow your search further if you need to.
Max mileage
Trim
Style (sedan, convertible, SUV, and so on)
Fuel
Transmission
Drivetrain (rear/front-wheel drive, 4WD, AWD, and so on)
These convenient search features help you find exactly what you're looking for, rather than spending all your gas money driving around your neighborhood checking out "For Sale" signs.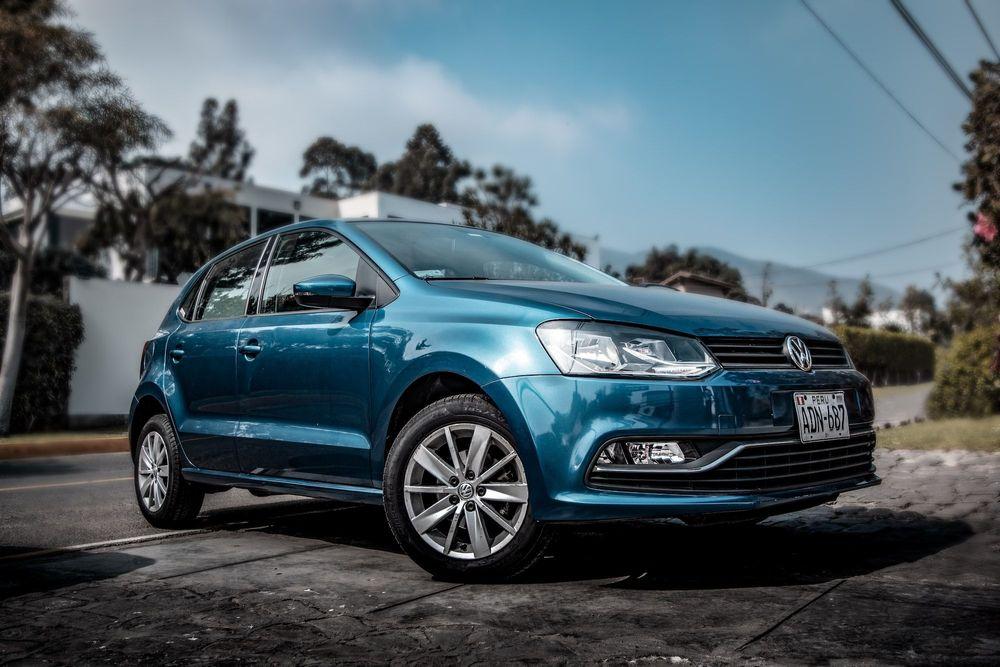 Get the Details
PrivateAuto offers a number of ways you can sort your way through local listings of used cars by owner. Click on a listing to see more detail about the car and the seller. This helps you avoid used car scams that often show up on listings of used vehicles for sale by owner.
On the right-hand side of the page, you'll see a heart-shaped icon outlined in light blue. When you're logged in on the PrivateAuto site, you can click the heart to save the listing to your favorites list. You will need to register with PrivateAuto to save your favorites. Also on the right, you'll find buttons labeled "Make Offer," "Contact Seller," and "Services."
In the middle of the page, you can read the car's specs:
Year
Make
Model
Trim
Body Style
Exterior Color
Interior Color
Location
Doors
Drive Type
Transmission
Cylinders
Liters
Fuel Type
Mileage
Asking Price
Below the specs chart, you may see the car's vehicle identification number (VIN).
The VIN is a unique code that identifies the car. It's useful for finding out more about the car. For example, if you want to make sure a car isn't stolen, you can look it up with the VinCheck® tool on the website for the National Insurance Crime Bureau (NICB).
The VinCheck tool will also tell you if the car was declared a total loss in an insurance claim. To the right of the VIN, there's a link to get a vehicle history report from AutoCheck. They're backed with data from Experian. It's the best value in a vehicle history report.
With an AutoCheck report, you can deep dive into the car's history. Some of the information you'll get includes:
Number of owners
Accident reports
Stolen vehicle
Lien info
Salvage or junk
Structural or frame damage
Odometer readings
Make an Offer
All PrivateAuto buyers and sellers go through a verification process that includes the following information:
Email address
Phone number
Driver's license
Avoid scams and show that you're not looking to scam a seller when you look for listings of used cars by owner. Instant electronic fund transfer means your seller can check for funds immediately and you can make a quick deal. Shopping for used vehicles in your local area can help you find a great price on your dream ride, so make a competitive offer and schedule a quick sale before missing out.
Consider gap insurance to help make your used car purchase safer and more affordable. You can purchase a used vehicle through PrivateAuto and receive financing that sweetens the deal. Third-party financing gives the seller peace of mind but allows you to invest in the car of your dreams.
Get More Info From the Seller
Test driving a car you're not interested in can be a waste of everyone's time. Avoid driving a dud by getting more information from the seller before you meet. When you click the "Contact Seller" button, a dialog box pops up where you can enter questions.
Be prepared to ask a lot of questions to get more information from the seller. Here are some common questions to ask to learn more about your prospective vehicle:
Is there any known damage?
How many owners has it had?
Where can we meet for a test drive?
Do you have a clean title?
These questions can help you receive the answers you need before you meet. You should still meet to test drive the vehicle, but all this information from the seller can help you narrow down your list of used cars for sale. Be polite when you ask questions, and be wary of a seller who is unwilling to answer these or other questions.
Browse Listings Today
A used car that's for sale by the owner might be a great bargain. You just have to know where to look. PrivateAuto is the place to find the best deals. Explore the listings of used cars by owner today to see how you can get a great deal and avoid scams when you shop for your new ride.
We didn't find any matches
Try changing your search criteria or remove filters.